Most Of Us Are Currently Spending A 
Little More Time At Home and Scheduling a Photoshoot Is Out.
I can't think of a better opportunity to increase your photography skills and confidence...
WHY IS IT...
that even with your fancy camera you aren't getting the shots you want?
It's a struggle to capture your kids personalities and smiles? 
Or… do you find yourself wanting to fill your home with images that capture the special moments and treasured memories in place of generic art?
Ugh! It can be so discouraging...and can seem so difficult!
But...YOU can learn and I am here to teach YOU everything!
I am here to teach you...
How to go from snapshots to lifestyle photography you love.

To get comfortable with the manual functions of your camera.
How to adapt to outdoor and indoor lighting in various situations.
All my tricks for posed and candid photos.
Experiment with fun and creative ideas to capture the best memories with your kids.
Are you ready to stop feeling overwhelmed and start learning manual mode, lighting, and composition?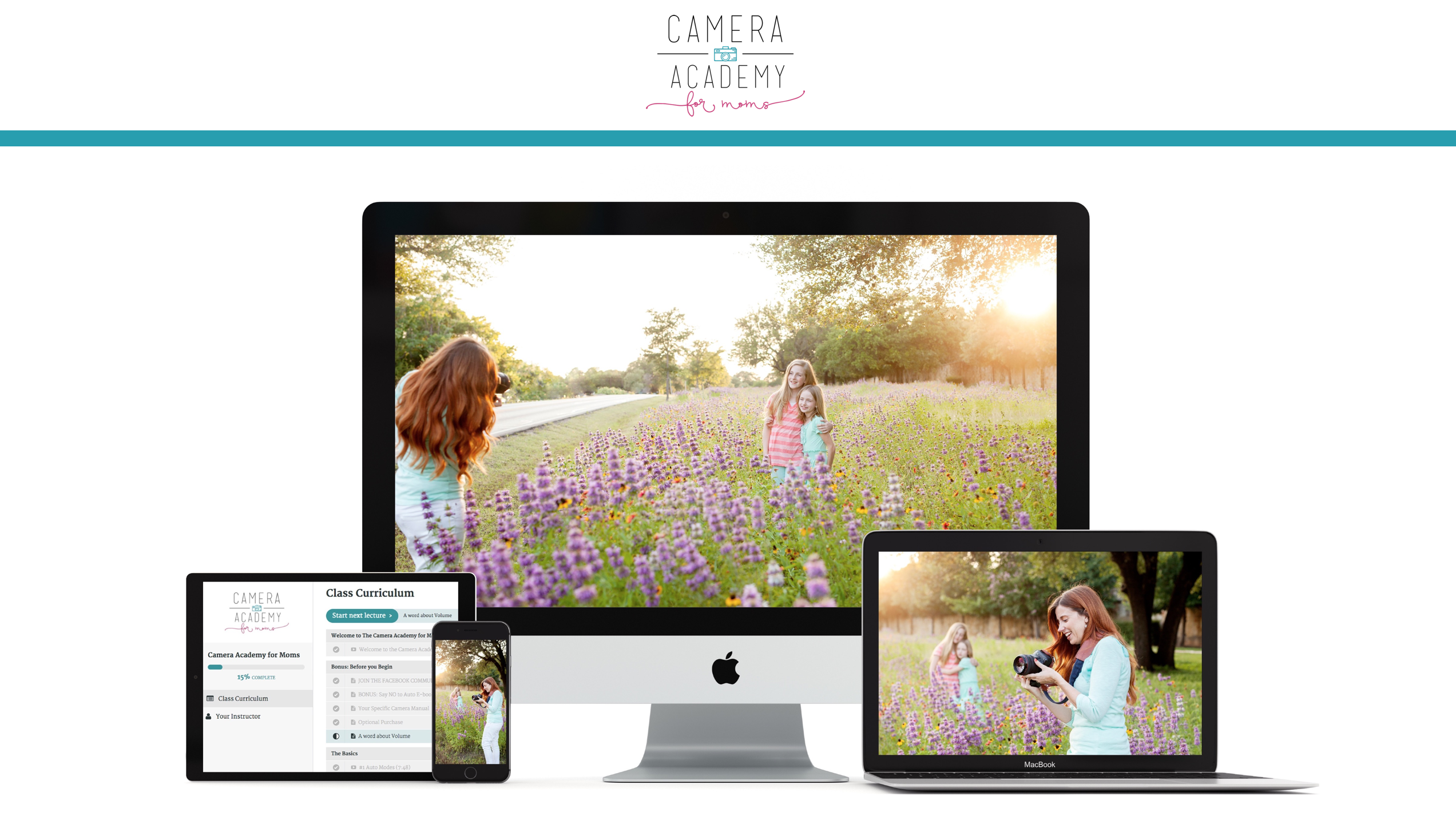 Included In This Course
27 video lessons you can pause, rewind and re-watch at any time
My 2 popular E-Books
The option to add-on my photo editing lessons
Lifetime access to the course
Personal feedback on any questions you still have
What happens AFTER you've snapped the perfect picture?
I explain it all in the Editing Extension Pack. What a lot of people don't realize is that ALL professional photographers enhance their images in the digital darkroom. Also known as post processing, I'll walk you through the steps to turn those great images into perfection. Yes, editing can "fix" some images, but it's meant to elevate that fabulous shot to the most dazzling state.
In this editing extension, you will find a tutorial for my favorite free online editing program, a walk through of Lightroom from start to finish, and my entire workflow on Photoshop, including RAW files to JPG. It's packed with a lot of information!
The extension is quite hefty, and nearly as long as the stand alone Camera Academy, as step by step instructions are detailed in each program.
The Editing Extension is a $30 add-on package to the Camera Academy
Are you ready to learn photography in an easy to understand way and the tools you need to improve your confidence with your camera and gain tangible souvenirs that you will cherish deeply when your kids are grown.
Let me teach you how to say "No" to auto and be confident using the manual settings on your DSLR camera.
You will learn to master manual settings like:
Aperture
White Balance
Metering
Shutter Speed
ISO
and more...
Frequently Asked Questions
How do I know if this is for me?
This course is for any beginner with a dSLR camera and most intermediate level photographers will also benefit. Intermediate level photographers should look at the topics discusses. Most on the intermediate level will benefit from this course as well because of the tips and techniques discussed.
How is the editing extension pack different from the main course?
The first 27 lessons are all camera and shooting related. The editing extension pack covers a basic, free online editing program. In addition, I cover my workflow from start to finish in Photoshop (including RAW files to JPG). Lastly, I include a Lightroom workflow from beginning to end. This is the magic that happens AFTER you've taken pictures!
How long will I be able to access the course?
Forever! Many courses lose access and expire but you will be able to log in and view the videos for as long as you like. That doesn't mean you should procrastinate. Get started NOW!
What if I'm not on Facebook, how can I access the community?
I'd recommend to get a Facebook account just for this purpose.
What if my question didn't get answered in the course?
You can email me with ANY questions you may have! [email protected]